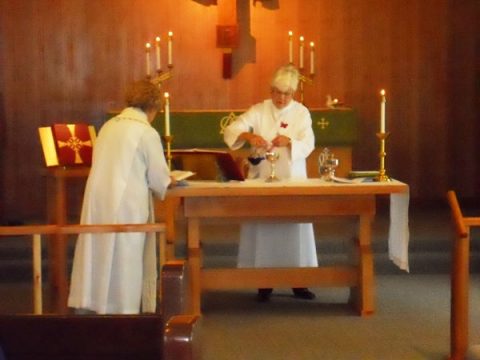 Worship Team
Priests:  Reverend Gretchen Gunderson 360-942-3450
                   Reverend Bonnie Campbell  360-612-0205            
Lay Preachers:   Corby Varness 
                                Bryan Lane
                               Donna Hallock
                             Katie Hirschfeld
Worship Leaders:  
Eucharistic Ministers:  
Organist/Music:  Corby Varness
Altar Guild:  Kevin Varness, Donna Hallock
About Our Service…Our main Worship Service of St. Mark's is the Holy Communion (or Eucharist). It is in two parts: The Liturgy (or Service) of the Word and the Liturgy of the Sacrament (or Communion), taken from the Episcopal Book of Common Prayer. During the first part of the service we hear the Word of God from the Old and New Testaments and respond in sermon, proclamation of faith, prayers of the people, and confession of sin. In the second part of the service, we celebrate and receive the elements of New Life: the bread and wine, as the Body and Blood of Jesus Christ. 
On the third Sunday of each month we also celebrate the service of healing, where we focus on the specific physical needs of our community, with prayers and the laying on of hands and anointing with oil.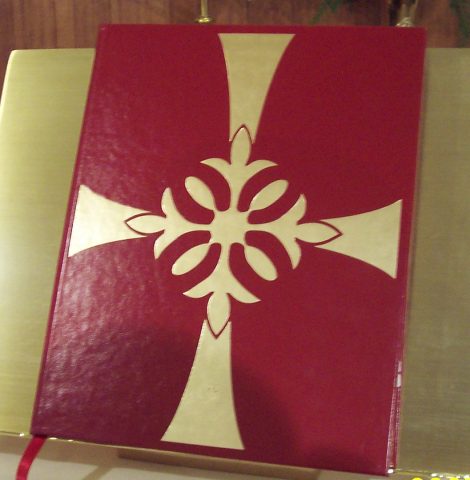 About Holy Communion…
We understand the Holy Communion celebration to signify the real presence of Jesus Christ in the spiritual food and drink of new and unending life. It is a holy meal, celebrated in remembrance of the Last Supper that Jesus shared with His friends. The Common Cup is the enduring symbol of the family of faith and signifies the cup that Jesus shared with his disciples. All are invited to receive.
If you are new to the Episcopal Church and would prefer not to receive Communion, simply remain in your pew during the Communion time. Pray, sing, and praise our Lord, but do not feel uncomfortable in abstaining. However, if you wish to receive a blessing, please come forward and just place your hands across your chest.