Outside Decorating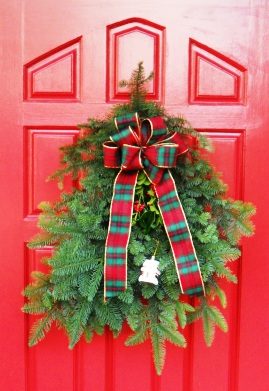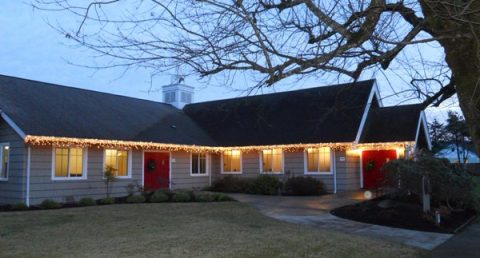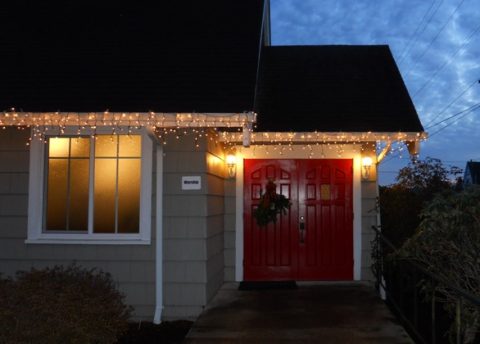 Inside Parish Hall Decorating
More greens hung around inside the parish hall!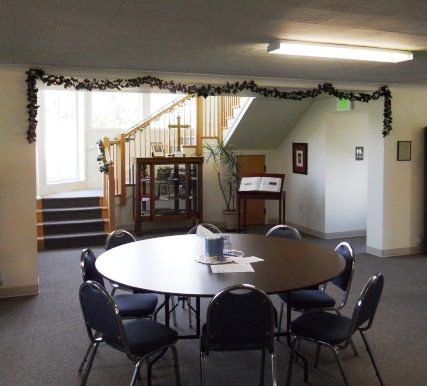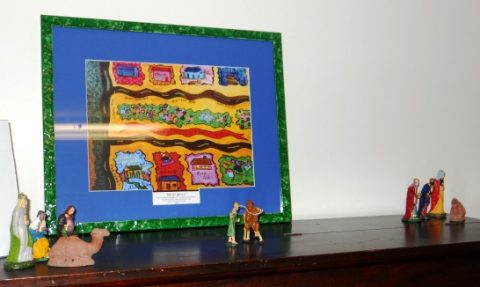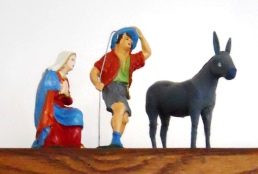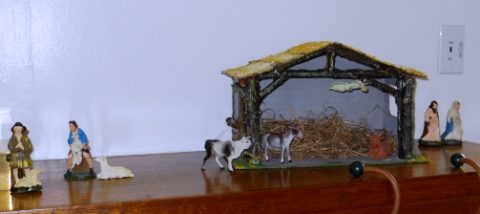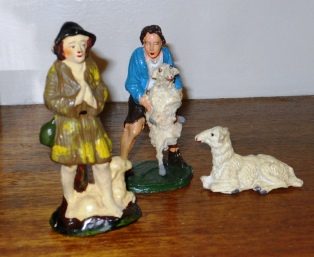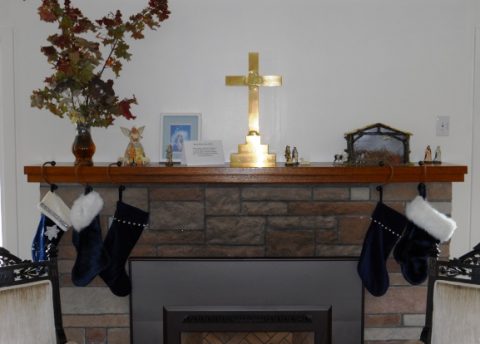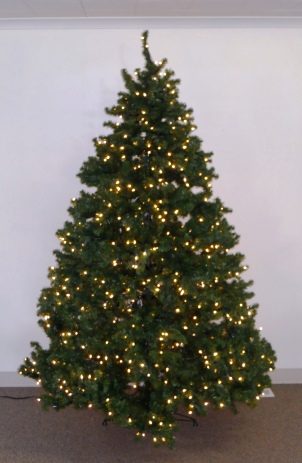 Our parish hall Christmas tree for the various groups using the room to enjoy.  And a Wise Men pillow!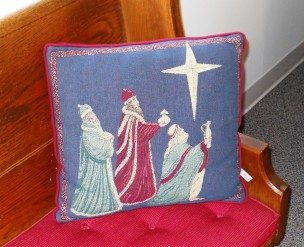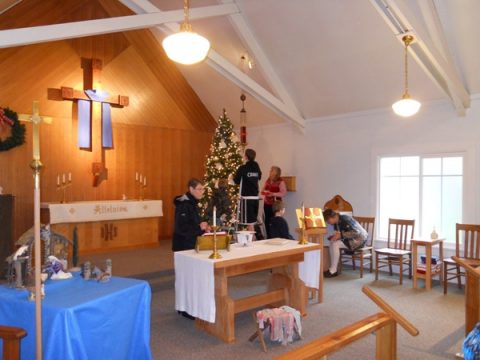 Setting up the Christmas tree and the altar for Christmas Eve.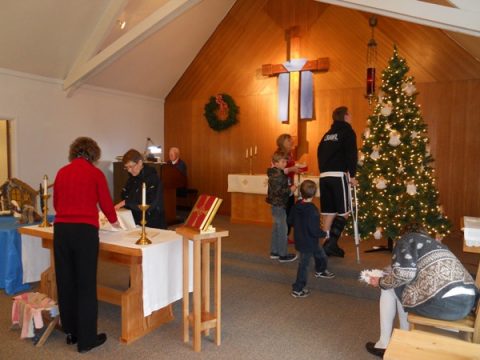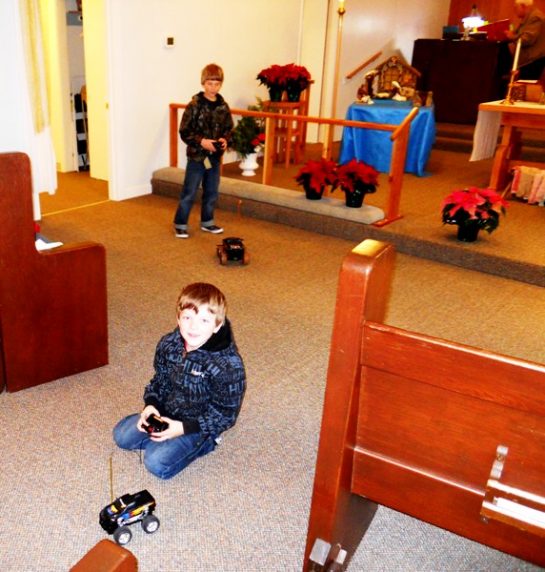 Two grandson enjoy their RC cars in the nave while others bring up plenty of poinsettias to decorate the church.  Sacraligious!?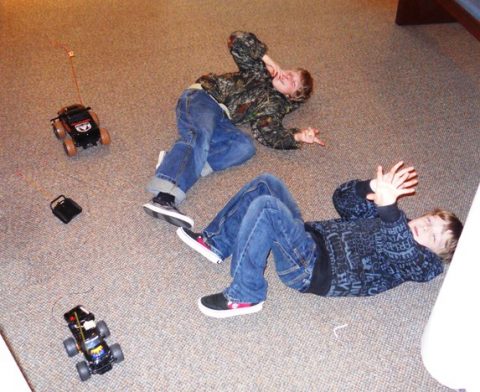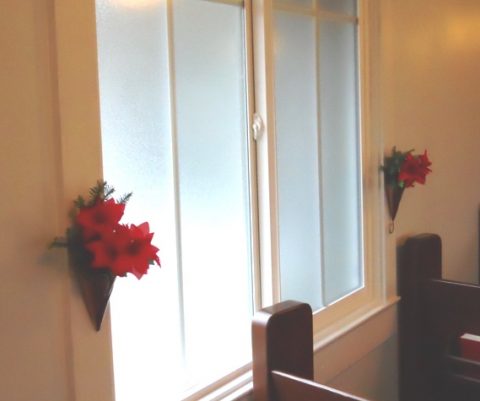 Greens and flowers placed in our small holders on both sides of the nave.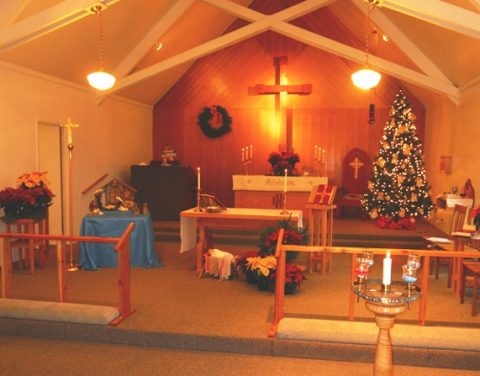 The church is decorated and waiting for the Christmas Eve service.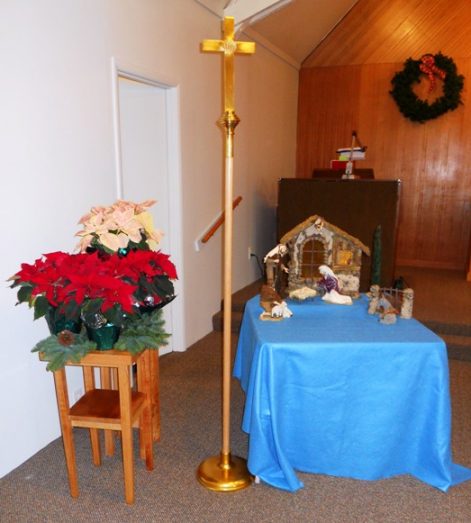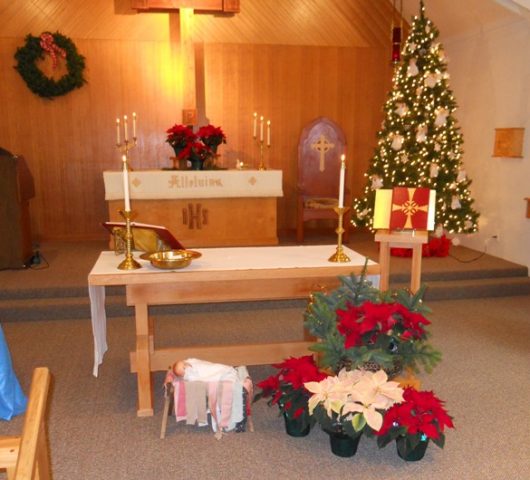 Christmas Eve Service and Celebration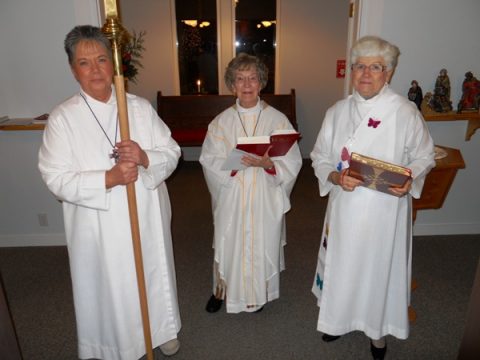 Rev. Lorraine Dierick (center), with Mary Venske (left) and Deacon Joyce Avery ready for the service.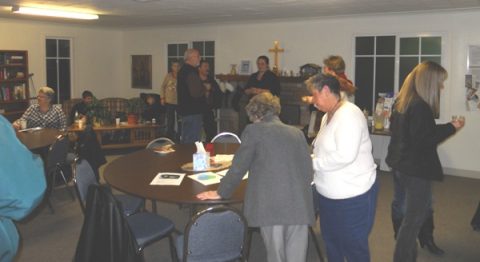 Fellowship and nice Christmas treats after the worship service!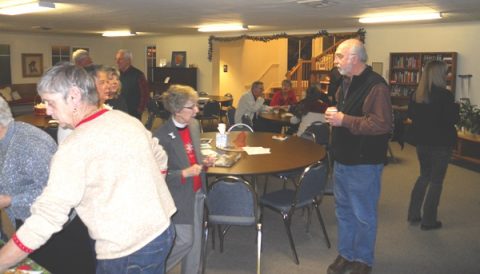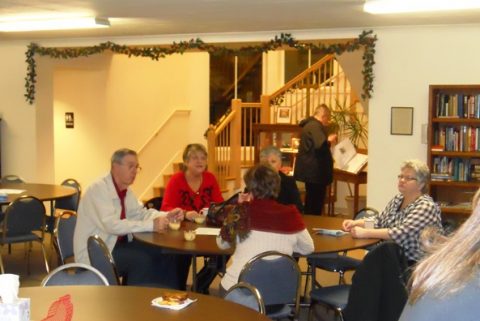 Epiphany Sunday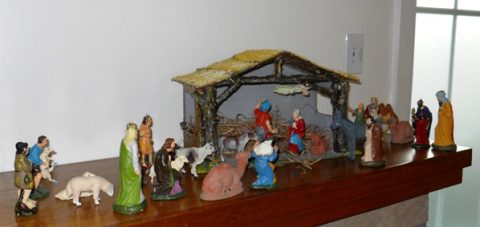 Our parish hall Nativity set--the Wise Men have arrived to see the baby Jesus!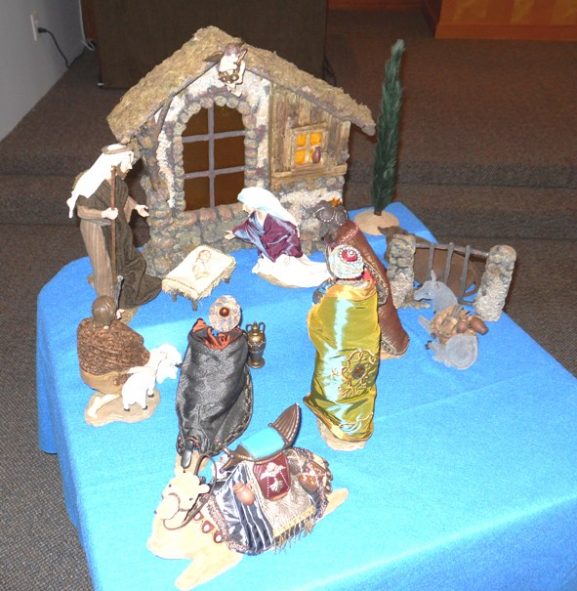 Our large Nativity set in the worship space--Wise Men in place!  It is Epiphany!